What is the School Garden Program?
---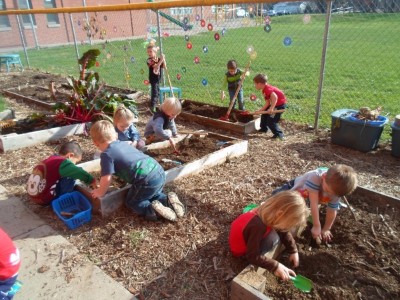 CFI helps manage and support several gardens that exist on the grounds of local schools, from preschools up to high schools.  Our school garden programming is meant to serve as learning opportunities for young students.
The School Garden Program currently includes 13 gardens across the region. Kids partake in general garden care such as weeding, watering, planting, and harvesting. Other activities include starting plant starts with the kids, having garden recess, learning about season extension, and other science in the garden. Sometimes we simply play and do spontaneous activities like catching bugs and looking for worms!
What happens with the harvest from our school gardens varies by school. We try to send as much produce home with the kids as possible. In the past, we have hosted cooking projects to whip up some kimchi, pickles, or salsa with the kids. In the summer, the harvest goes towards the volunteers that keep up the school gardens  so that they are alive and thriving when the students return.  Any produce that isn't being used is given to our Donation Station program.
What Do School Gardens Offer Your Students?
---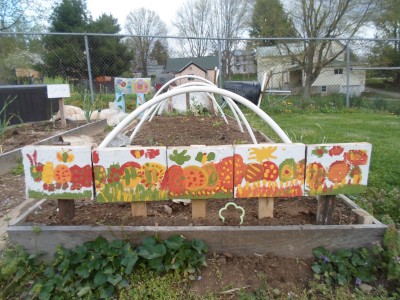 School Gardening is an investment in sustaining and growing the harvest here in Appalachian Ohio. School Gardening activities enable students to learn about gardening, the environment, food, and nutrition.  While gardening, students develop practical life skills and engage in physical activity.  As outdoor learning labs, school gardens offer a unique, multi-sensory, inquiry-based education.  Most importantly, the creative, and often playful approach of school gardening instills confidence and enthusiasm for life-long learning.
What Can We Offer Your School Garden?
---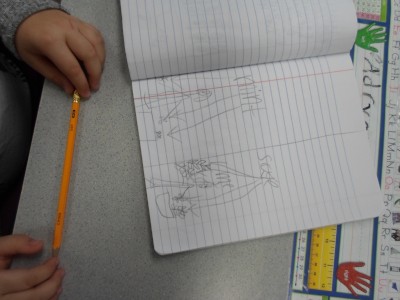 School Gardens are a reflection of remarkable teachers and community members in our region that have gone the extra mile to create opportunities for students, often with very limited means. Get in touch with us to start a school garden at your school now! Community Food Initiatives' School Garden Program honors and supports school gardening in the following ways:
Professional Development & Technical Support: CFI offers workshops tailored specifically to teachers utilizing school gardens. The School Garden Coordinator regularly consults with teachers seeking advice on best practices for garden planning including season extension and planting strategies.
Material Support: CFI can provide school gardens with seeds and plant starts. Shared tools are available for specific project needs. We can link you to sources for other material needs such as mulch, compost, and lumber for raised beds.
Direct Service Teaching: The CFI School Garden Coordinator can work directly with students or provide teachers with curriculum and lesson ideas. CFI is in the process of developing curriculums for various ages surrounding the topics of gardening, food, food preparation, and nutrition.
Funding Support: CFI can help schools find and identify funding opportunities for school gardens and provide assistance in grant writing.
How to Get a Garden at Your School
---
The success of your school garden depends on your dedication to the project. CFI can help in the previously mentioned ways and we would love to see the School Garden Program spread! Once you have established the commitment to the maintenance and usage of your future garden, contact CFI for help creating task lists, seeking out materials, and the resources we have available at the time.